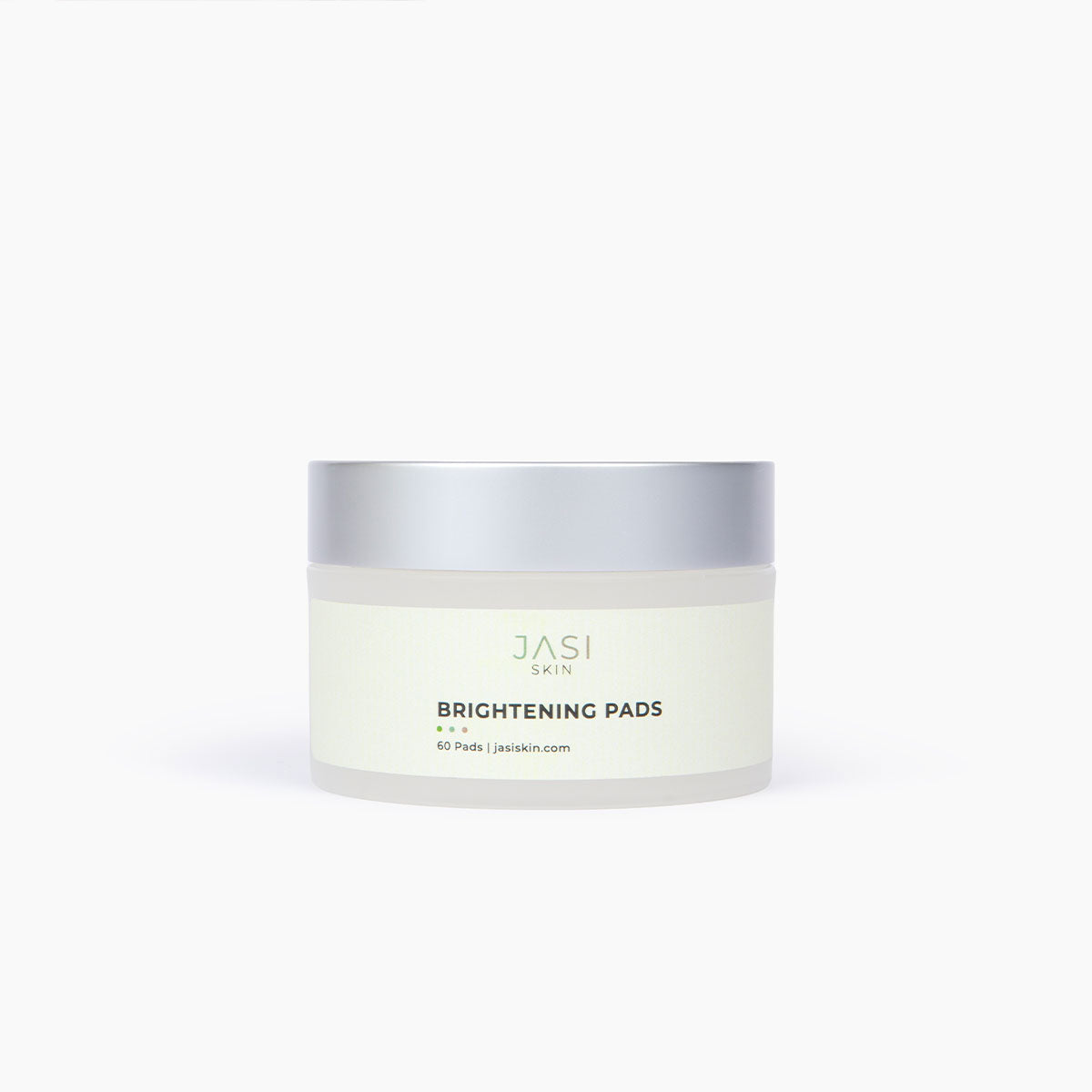 Skin Brightening Pads
Improves the appearance of dark spots, and freckles with a Hydroquinone-free formula. Contains a multi brightening complex consisting of Arbutin, Ascorbic Acid, Kojic Acid, Phytic Acid. Licorice Extract, a natural compound native to Central Asia that contains constituents that work to interrupt the stimulation of an enzyme that activates melanin production, improving dark spots and hyperpigmentation.

Directions: Use daily in the morning or evening. Genrly rub pad on clean, dry face, neck, and chest. In the morning, follow with Vitamin CE Green Tea Radiance Serum and Crystal Clear Mineral SPF. In the evening, follow with Resruface RX Serum and Recovery Serum.
These pads are the best! They are very easy to use. I have a lot of sun/ brown spots on my chest and after using these for about a month I have noticed a significant improvement!
My skin is so bright!
These are so easy to use. They leave my skin feeling so bright. I use in combination with the vitamin C and all my sun spots are gone!